Firewood in Brampton
After a few snow events, you would have realized that there is nothing cozier than staying in on a cold night next to your fireplace. Less Mess offers high quality firewood in Brampton for clean and comfortable burning. We deliver firewood right to your door and our delivery services are free! Less Mess firewood has been dried and catches flame quickly, perfect for clean indoor and outdoor burning. You need quality firewood in your fireplace to keep yourself and your family warm.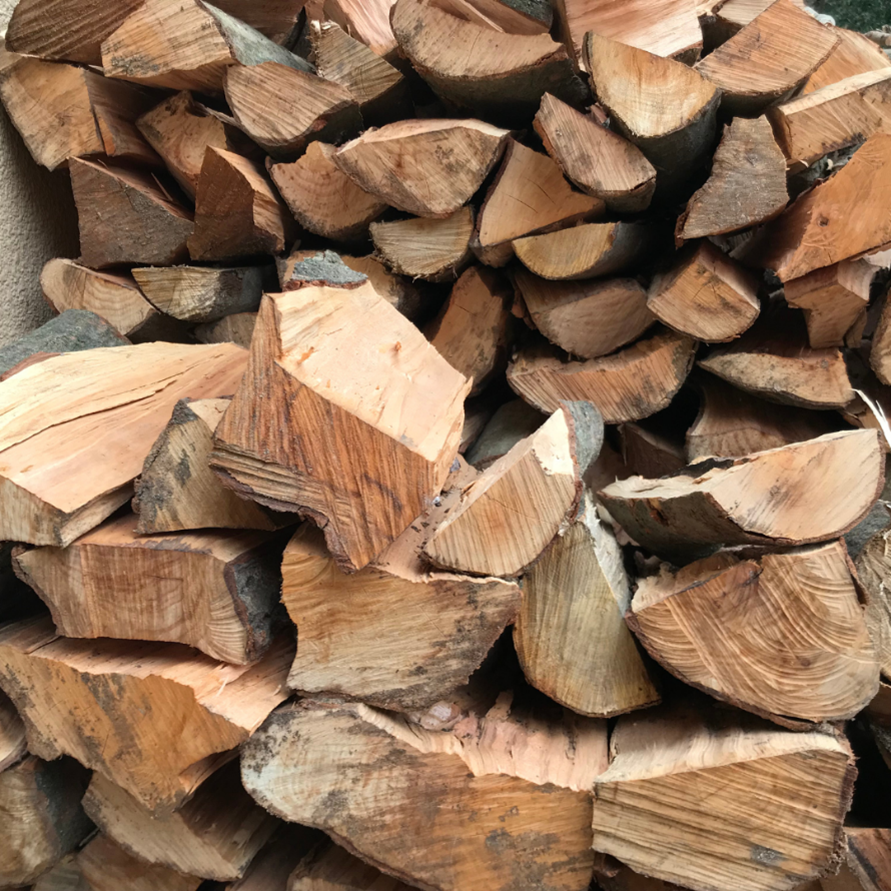 Firewood Delivery Brampton
If you're looking for firewood in Brampton, then Less Mess has got you covered. We have premium firewood for sale in Brampton. Keep your home warmer this winter season with our high-quality firewood. Our firewood is simple to store and burn. It catches fire quickly and burns efficiently. You don't have to worry about leaving your house for crowded stores because we deliver a bag of firewood directly to your door! Less Mess Firewood is delivered in a resealable 1 cubic yard Less Mess Enviro Bag keeping your property clean and material dry. Each cubic yard bag contains approximately 1/8 Bush Cord, 200kg.
Burning firewood can be comforting and warm but at the same time it is important to be careful to avoid fire in your house. Prevention is the best policy when it comes to fire. It is important to be aware of your surroundings while burning firewood. Here are some tips to prevent fire:
· Always keep children and pets away from the fire.
· Make sure to keep all highly flammable items away from the fire.
· Never leave the fire unattended.
· Do not burn the wood if it is wet or has moisture in it.
· Always maintain some distance from the fire.
Order Firewood Online
Ordering Firewood in Brampton has never been so easy. You just need to follow 5 easy steps to order quality firewood which be delivered to your home for free. Here are the steps:
1. Enter your postal code
2. Choose 'firewood'
3. Enter the quantity (bags)
4. Select your delivery range
5. Mark 'X' on your driveway
Order your bag of firewood in Brampton today and get free delivery! Let Less Mess keep your home warm this winter.