A Complete Guide To Firewood in Toronto
Toronto's winter season is here, and this chilly weather calls for warmer surroundings. You need a great woodburning experience in your home. Less Mess has quality firewood that can keep you and your family warm. Christmas is the best time to spend with your family near a warm and cozy fireplace. We ensure that you receive quality firewood which lasts longer so that you spend more time with your family. Less Mess delivers high quality firewood in Toronto.
People do not realize the importance of quality firewood. Quality firewood will burn for a longer time and emit more warmth. If you are experiencing more smoke and less heat while burning, chances are you are not using quality firewood. It is important to follow the right steps while burning quality firewood in Toronto to ensure better results.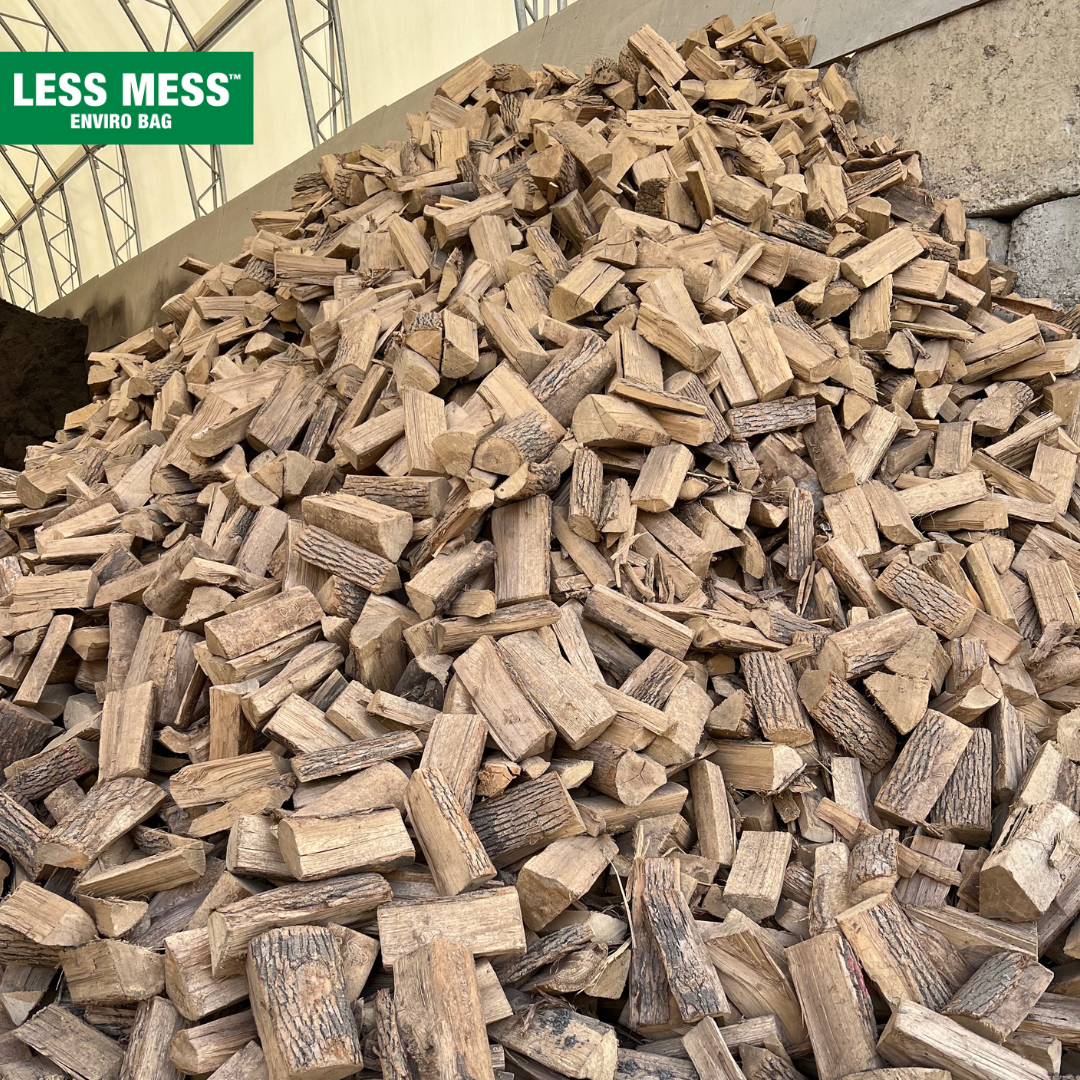 Firewood for sale in Toronto
Storing firewood in Toronto is extremely important as moisture can affect the quality of firewood. We have some firewood storage tips for you:
· Once your bag of firewood is delivered, remove and stock the wood.
· Keep firewood off the ground; you can use a bin or crate as a platform.
· Do not stack the firewood more than 4 feet for safety reasons.
· It is important for the firewood to have space between them to ensure proper airflow.
· Leaving the ends of firewood uncovered is a good idea, as it will ensure appropriate air exposure.
Firewood storage is extremely important as the firewood might not burn to its full capacity if it gets wet or absorbs moisture. Another great tip is to store the firewood stack away from the door or window so that it can stay away from moisture. While stacking the firewood, it is a good idea to keep it away from the wall so that it can become completely dry. To learn about some tips to burn firewood, click here.
Firewood Delivery Toronto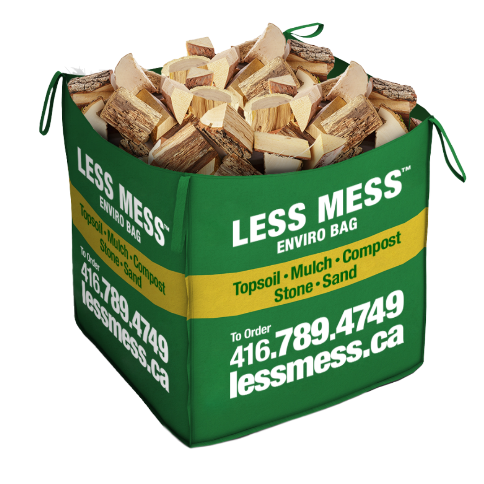 Less Mess has quality firewood available in Toronto; a premium selection of 16" seasoned firewood for indoor and outdoor use. This firewood has been dried and catches flame quickly, perfect for clean indoor and outdoor burning. Firewood is delivered in a resealable 1 cubic yard Less Mess™ Enviro Bag keeping your property clean and material dry. Each cubic yard bag contains approximately 1/8 Bush Cord, 200kg. Contact Less Mess for the best quality firewood in Toronto. We offer free delivery of firewood in Toronto! Order your bag of firewood today and celebrate a warmer and brighter Christmas.