Firewood in Mississauga
When it comes to making the perfect fire, the key is quality firewood. During winter months, it is important to correctly store your firewood so that it is dry when you burn it. Damp wood will not release enough heat to keep your family warm and it will be hard to burn. Less Mess has quality firewood that burns clean in indoor and outdoor places. Firewood in Mississauga has made its way to several houses where families enjoy staying warm and spending time together. Less Mess offers free firewood delivery in Mississauga and is trusted by hundreds of people in the city.
For the average fireplace lover, choosing the right wood for the right situation is usually not considered. It is important to choose the right firewood for your fireplace as it would impact the burning efficiency. Well-dried firewood burns quicker than damp firewood and emits more heat. If you are burning firewood in Mississauga, then Less Mess is your only stop for premium firewood!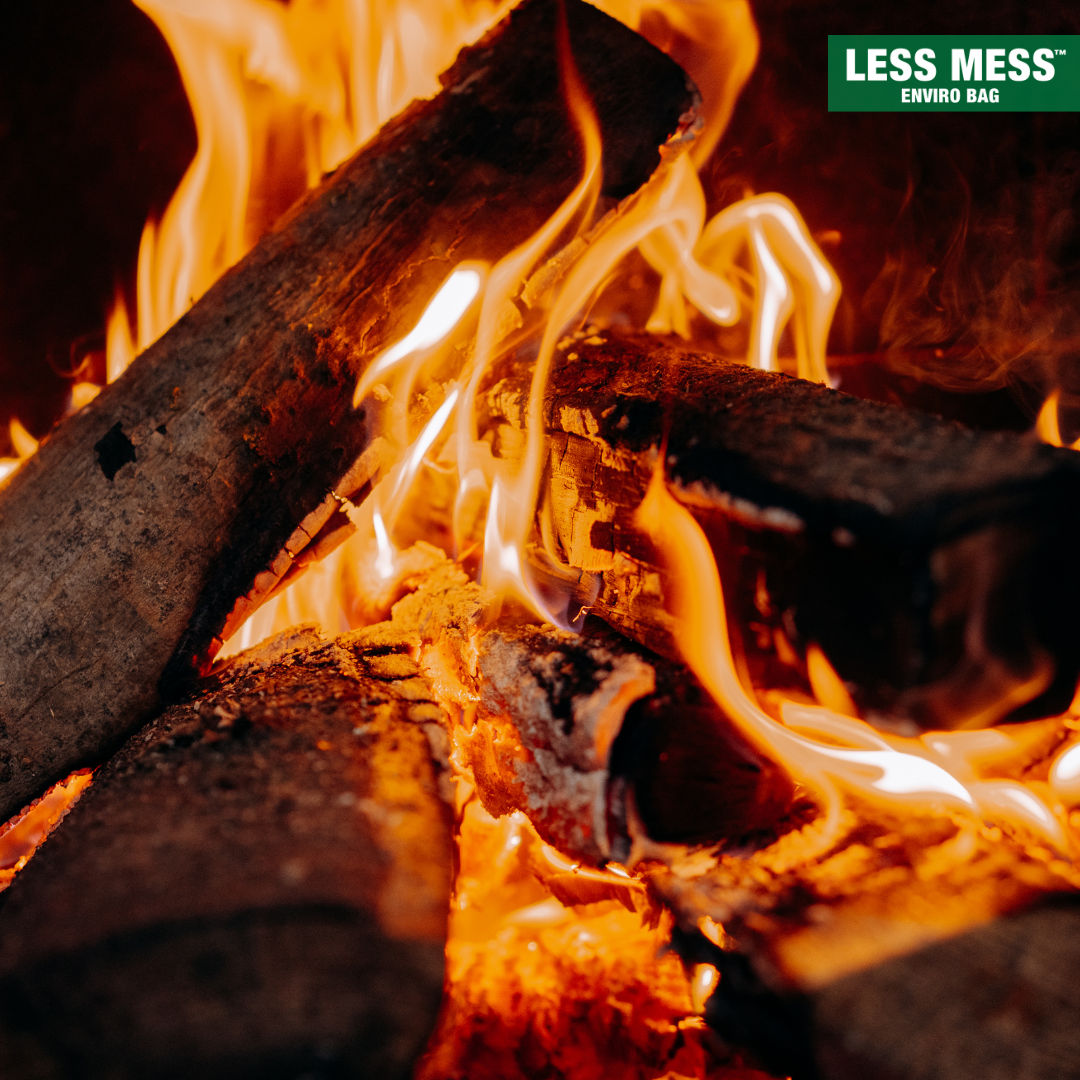 Firewood for Sale
Less Mess has high-quality firewood for sale in Mississauga, which is perfect for clean indoor and outdoor burning. Our firewood is locally sourced and is suitable for all households.
Lighting a fire can become challenging, especially if you are new to it. Lighting the firewood correctly can make it last longer and be more efficient.
Here are a few steps to consider before burning firewood:
1. Ensure you have only a small amount of ash at the bottom of your fireplace.
2. Spread a few newspapers across the bottom of your fireplace.
3. If you want to use fire enhancers, then add them to the middle of the pile.
4. Put smaller pieces of firewood at the bottom and bigger pieces at the top.
5. Add 2 layers of kindling
6. Make sure you have enough gaps in the pile to ensure proper airflow.
7. Make sure to keep your fireplace vents open at all time.
8. Light the wood and close the fireplace door.
Buy Firewood in Mississauga – Free Delivery!
It can be tricky to choose the right firewood for your fireplace. Now that you know the importance of quality firewood, let Less Mess take care of your needs. Our firewood is locally sourced and is perfect for burning as it is completely dried. Less Mess™ Firewood is delivered in a resealable 1 cubic yard Less Mess™ Enviro Bag keeping your property clean and material dry. Each cubic yard bag contains approximately 1/8 Bush Cord, 200kg. We have firewood for sale in Mississauga and offer delivery! Order your bag of firewood today!