GROW YOUR BUSINESS
WITH LESS MESS™
Less Mess™ provides premium products quickly and easily throughout
North America. We've established a strong reputation for helping our
customers obtain the best topsoil, mulch, sand, stone and compost. Join
us as an Enviro Bag Dealer and start building your business today!
WHAT DO YOU NEED?
When you work with us, you're choosing to represent a brand
that's committed to delivering top-rated materials in a timely
manner. Start by evaluating your business and the status of
these key areas:

NECESSARY
EQUIPMENT
These tools are required before becoming a dealer:
Flatbed Truck
Mounted Forklift
Loader

QUALITY
MATERIALS
Less Mess™offers superior products for your customers in the following categories:
Soil
Mulch
Aggregate
Compost

Enthusiastic
Approach
This is the right opportunity for you if you're looking to advance your business in these areas:
Professional customer service supported
by excellent products
Delivery convenience for your customers
Revenue growth
Diversification
WHAT IS PROVIDED?
Joining Less Mess™ connects you to a network of support
that sets you up for success. Feel confident knowing that you
have an established brand behind you, filled with industry
experts and customer service specialists.

Our Exceptional
Customer Service Team
We're dedicated to putting customers first, and our team is committed to helping you extend the same with assistance to your clients. Connect with a live representative through our call centre during business hours for dealer questions. Submit orders and inquire on behalf of your customers with quick response times.

OUR QUALITY
MARKETING SUPPORT
Reach out to customers and make your presence known when you have access to our dealer focused marketing and advertising efforts. Custom campaigns available in dealer regions increase awareness and bring buyers to you.

Our Website &
Less Mess™ Brand
Our website is an excellent resource for educating yourself about our products, services, and perks like empty bags provided free of charge. Use our trusted brand to extend your company's recognition.
How Do I Get Started?
Ready to join Less Mess™? Start by completing
these 5 simple steps:
1
Fill Out The Form Below
It's time to introduce yourself! Provide us with necessary information about you and your business. Important details to include in the form below is the type of company that you operate and your location.
2
Let's Talk
A scheduled phone call with one of our Account Managers helps us get to know you better. All selected dealers must reflect the high standards of Less Mess™.
3
MARKET RESEARCH
Our team researches to understand the current competition and future market potential. This step helps us to evaluate your desired region and plan an effective strategy.
4
Establish Dealer Region
You will be assigned an exclusive geographical region in which to service Less Mess™ orders. You must respect your region and contact us before working outside of your prescribed area.
5
Agreement Review & Acceptance
A dealer agreement is drafted with pricing for your review. Feel free to contact us if you have any questions or need more information regarding the agreement. Once the document is signed and agreed upon by all parties, the dealer relationship may begin.
YOU ARE NOW A LESS MESS™
ENVIRO BAG DEALER!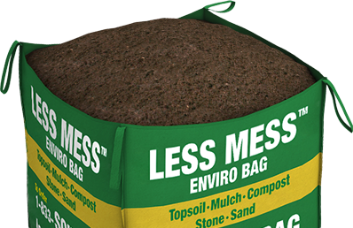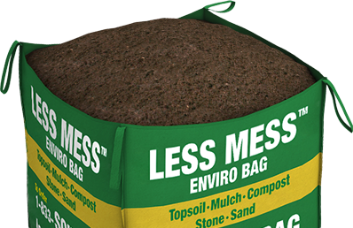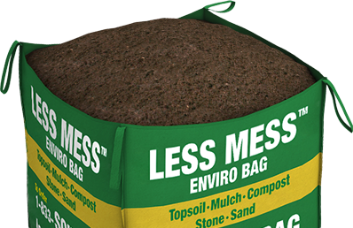 FAQ
Why Less Mess™ Enviro Bag?
We make it easy! Less Mess™ Enviro Bag is a trusted name in households across North America and a proven brand backed by an experienced support staff of marketing experts, customer service specialists, and soil scientists. Our products are listed for sale exclusively to top retailers across Canada. Dealers produce and deliver the product; we handle the rest. Less Mess™ plans and executes a personalized marketing strategy in each dealer region and much more. Customer calls, emails, and inquiries are all handled by our professional customer service team. Seamlessly add Less Mess™ Enviro Bag to your product list and watch your business grow.
HOW DO I START?
Begin by filling out the contact form below. An account manager will reach out to learn more about you and your business. Following this conversation, you will begin the first steps in becoming a Less Mess™ dealer.
What's the initial cost
to become a dealer?
There are no initial setup fees! We do not charge to become a Less Mess™ dealer. If you have a flatbed truck with a mounted forklift, a loader, and material, all you will need are the bags. We provide dealers with branded bags for order fulfillment.
Is this opportunity worthwhile
if I know nothing about soil?
We have been in the soil business for over 20 years. We know our soil; we're an experienced manufacturer of specialized soil mixes for both commercial and residential markets. Our team is happy to help you source the right material, test soil samples in our in-house lab, or answer any questions that you may have. Since our customer service team handles customer inquiries and orders, all you need to know is how to produce and deliver bags.