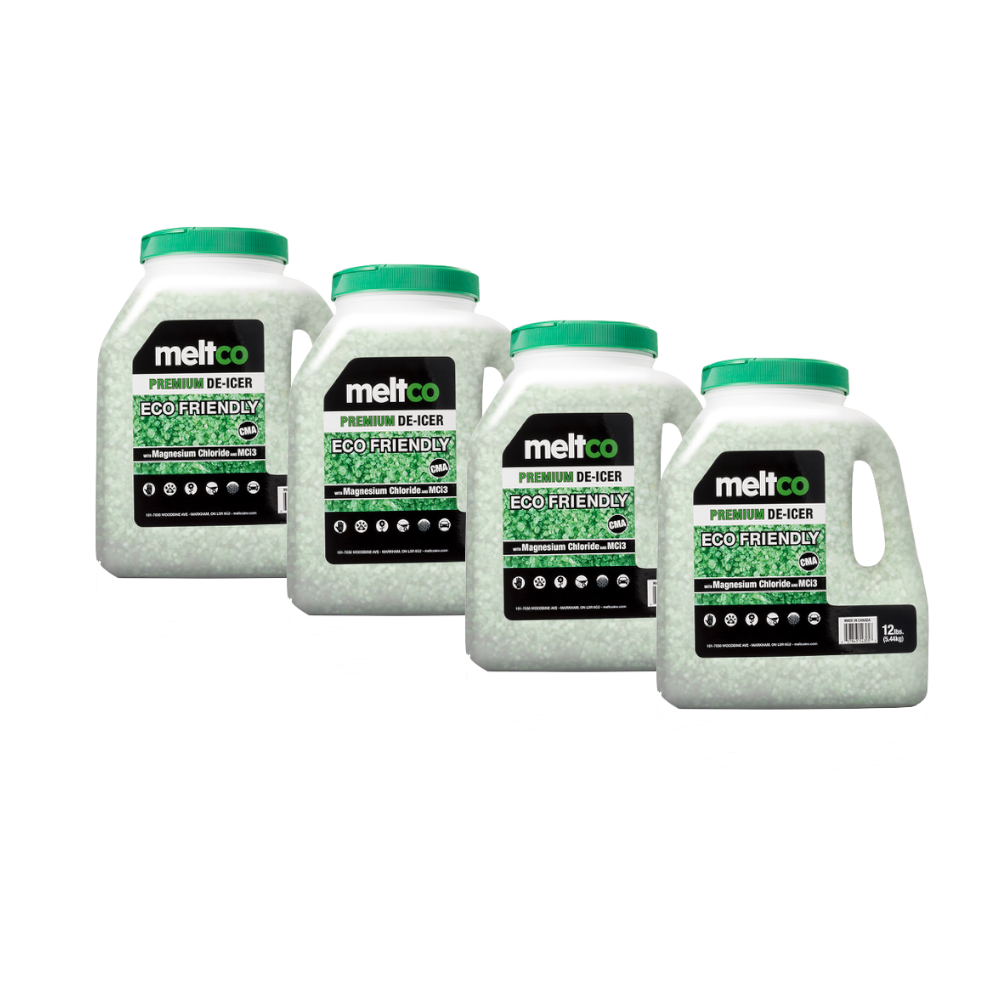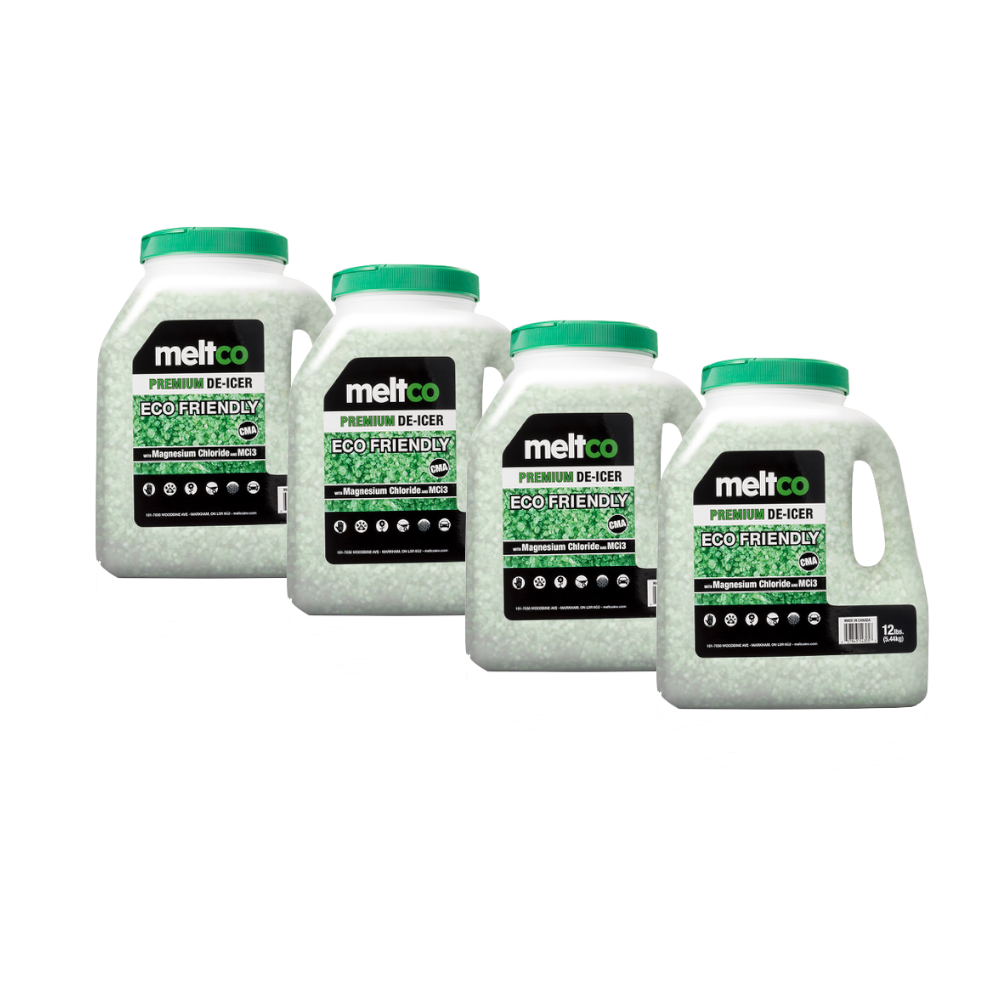 4-Pack of Meltco Premium De-Icer Jugs (12 lbs)
Free shipping! Pack of four (4) premium de-icer jugs; 100% natural and eco-friendly, this de-icer is designed for fast ice melting and easy spreading at cold temperatures. Meltco Premium De-icer is safe to use around children and pets.
TOP USES
Fast acting ice melt to clear slippery ground conditions quickly. Safe to use on most outdoor surfaces.