High-Quality Firewood
Outdoor activities can be challenging during the winter season. All you need is high-quality firewood to keep your place warm and cozy. Winter is the most wonderful time of year and spending this time with your family is precious. It is important to keep your family warm during these brutal cold months. Less Mess Firewood is locally sourced and is best suited for clean indoor and outdoor burning.
Houses with fireplaces are undoubtedly classy but the most important thing is to choose the best firewood for it. Don't think of every firewood as one, they vary in size and quality. Some firewood catches fire quickly because of its high-quality hardwood, and some take a long time to catch fire.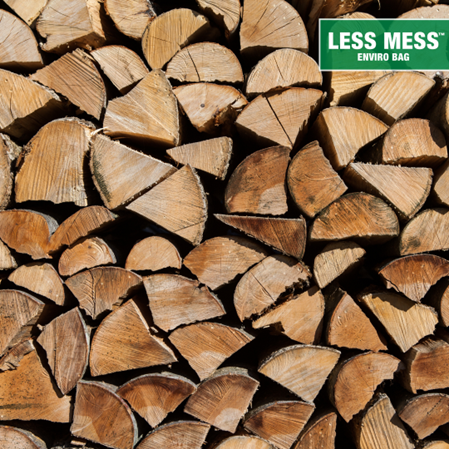 Why Buy Firewood?
Firewood has many advantages:
· Firewood decreases your utility costs as you spend less on heating systems. Moreover, firewood has shown to be 6x more economic than electric heat.
· You are not dependent on energy companies during storms, and you can keep yourself and your family warm by burning firewood.
· A fireplace creates a nice ambiance in the house.
· Burning firewood does not contribute to global warming and it does not emit any carbon emissions.
· Our firewood is locally sourced, so you support the local economy when you buy it.
Firewood for Sale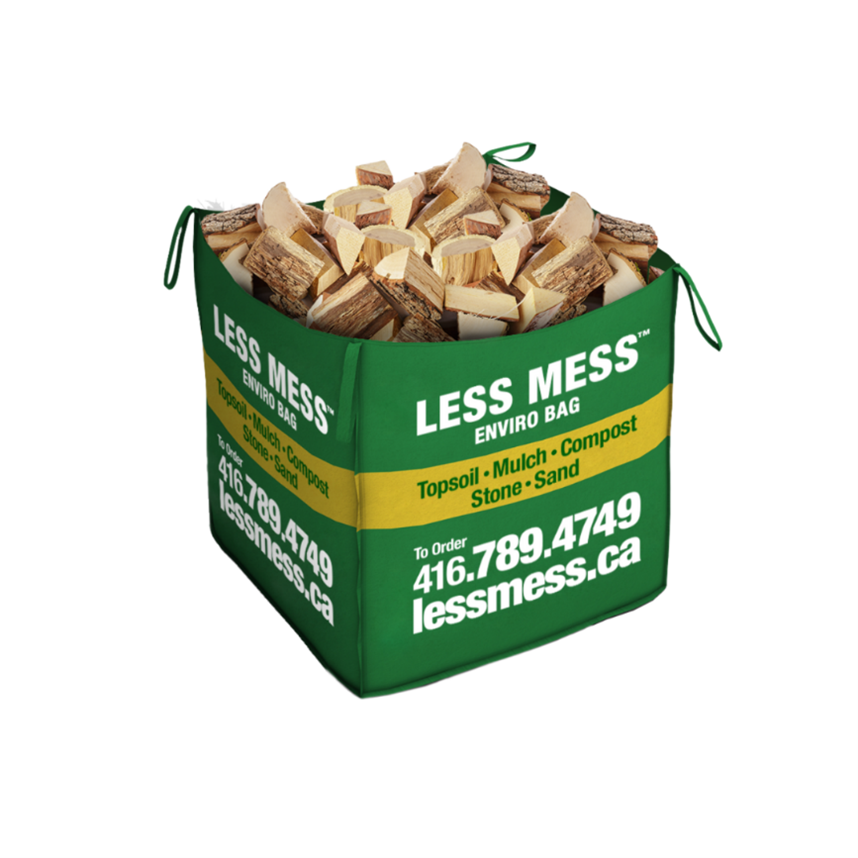 Less Mess is one of the best firewood suppliers in the country and we want to help you keep your place warm. Our high-quality firewood is locally sourced and catches fire instantly. Less Mess™ Firewood is delivered in a resealable 1 cubic yard Less Mess™ Enviro Bag keeping your property clean and material dry. Each cubic yard bag contains approximately 1/8 Bush Cord, 200kg. The best firewood for sale is available now! All you have to do is order online and enjoy fast, free delivery. Visit lessmess.ca and order your bag of firewood today!