Buy Ice Melter
A snowy Christmas sounds fun, but Toronto's winter can be challenging. The commute becomes difficult with inches of snow on roads, sidewalks, and driveways. It is important to take care of your property during these winter months. Frequent shoveling is required to clear snow and ice from your driveway and sidewalk. To make life easier, people use ice melters to melt snow and ice efficiently. Frequent snowstorms in Toronto cause accumulation of snow and ice and the best way to deal with it is to use ice melt salt in large quantities. The quality of the ice-melt salt also impacts the melting power. Less Mess has quality ice melters available in Toronto!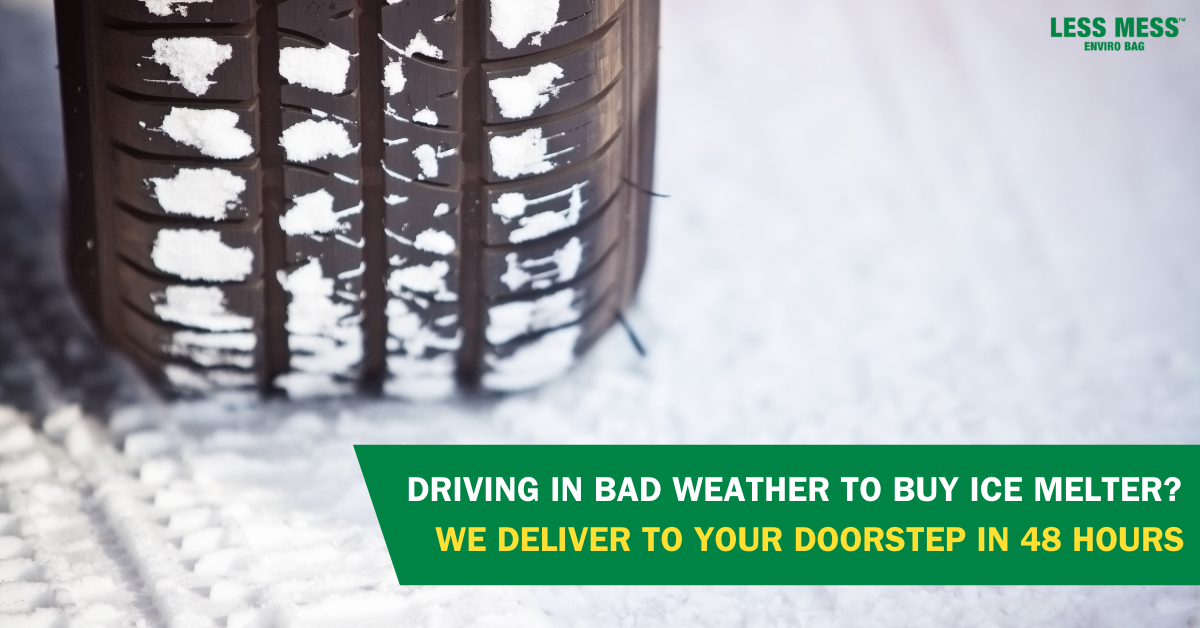 The weather in Toronto can be a game-changer for your ice melter requirements. If it is going to be a snowy winter, then you need a good amount of ice-melt salt. Your driveway and sidewalk require regular de-icing to prevent anyone from falling. Therefore, it is important to be prepared for this season beforehand with the right quantity of ice melter.
Ice Melt Salt
According to our extended forecasts, this winter season will have plenty of snow and mush! Homeowners should store enough ice-melt salt to get them through the season. Frequent de-icing of your driveway and sidewalk requires large quantities of ice melt salt. It is important to constantly clear ice and snow to keep yourself, your family, and your neighbours safe.
A few tips to apply Ice Melt Salt:
Apply ice melt salt in layers – one should be applied before the storm.
Wear protective gear before handling ice melters.
Apply ice melter evenly on the surface so there is less possibility of ice patches.
Plow or shovel the snow before applying ice melter.
Best Ice Melt
Less Mess has got you covered for this winter season with quality ice melters! We offer free delivery right to your doorstep. Our ice melter is 100% natural and eco-friendly, this de-icer is designed for fast ice melting and easy spreading at cold temperatures. It is also safe to use around children and pets. We have the best ice melter in Toronto and it is fast acting which clears slippery ground conditions quickly. It is completely safe to use on most outdoor surfaces.
We have ice melters available in bags, jugs, and pails to meet all your needs. Order our ice melters today for the winter season and win the battle against snow!